on your Future®
"Your ability to focus is the most important success skill you can ever develop"
Brian Tracy
| | |
| --- | --- |
| | |
| Fuzzy goals? | Time to re-focus? |
| | |
| --- | --- |
| Shape your own future | Set and get new goals |
| Unblock your real potential | Unlock new opportunities |
| Balance your life | Budget time effectively |
| Renew motivation | Reduce stress |
The simple but effective FOCUS goal-setting programme will help you recharge your energy and rebalance all areas of your life. The programme enables you to achieve more, more easily, in less time. It incorporates insights from new neuroscience about how to reprogramme the very personal PC between your two ears.
FOCUS enables you to set and get new goals by tapping into the power of imagineering. You will take away practical resources to help you achieve your personal, family and work goals. View feedback
The Self-Manager
» This is a simple yet effective re-useable system designed to help you focus your attention and practise the self-management principles covered in the FOCUS Workshop.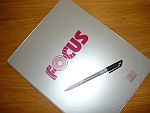 » The Self-Manager facilitates both goal-setting and goal-getting by enabling you to crystallize goals in all areas of your life and break them down into manageable time-spans.
» By giving you daily points of focus, systematic use of the Self-Manager will help you sustain motivation, budget time more effectively, balance your lifestyle and reduce stress.
» By regularly focusing on goals for the future and managing yourself more effectively now you will unlock much more of your real potential and positively shape your own future.
Workshop Overview

"You are today where you thoughts brought you; you will be tomorrow where your thoughts take you..."
James Allen
The workshop is the 'user's guide' to the FOCUS Self-Manager, a goal-setting tool which helps you escape the gravitational pull of old habits and limited thinking.
The complete FOCUS programme includes the FOCUS workshop
,
The FOCUS Self-Manager and on-line reinforcement and peer support. Together, these give you the understanding, the tools, and the reinforcement to break down challenging goals into achievable steps.
More...
Workshop Facilitator
Lyall Lukey is the Managing Director of Lukey Resources Ltd and the originator of the FOCUS Goal-setting Programme. He has a unique background spanning the education and business worlds and he is the originator and co-ordinator of SmartNet , Silververve and the annual Education Leaders Forums.

He is a witty and insightful and stimulating speaker and workshop facilitator. More..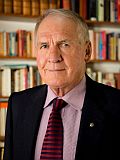 Lyall Lukey
MA (Hons) Dip Tchg AFNZIM


In-house FOCUS workshops
In-house workshops can be arranged at times, venues and dates of your choice.
Lyall can also deliver a fun/active and motivation FOCUS entree to your next conference or team meeting.
Contact us
now for a no obligation discussion.